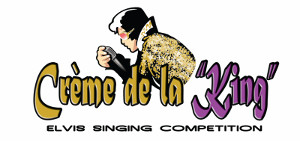 Regional "Elvis Presley" Style Singing Competition
All of the qualifying rounds for the Creme de la King singing competitions toke place at Historic Main Street in Garden Grove, presented by the Garden Grove Downtown Business Association. Karaoke Scene is proud to welcome Historic Main Street to our KaraokeFest singing contests and look forward to a long time relationship with them in future years. Historic Main Street has provided a great venue for these contests and we thank them for all of their support and cooperation.
The qualifying round dates for the Creme de la King competition, held in conjunction with the Friday Night Car Shows, will also take place on Historic Main Street. They will take place on August 5th, 12th, 19th & 26th. This year 2 (two) finalists will be chosen each of the first three weeks and 4 (four) on the fourth week to compete at the finals (no semi-finals).
The KaraokeFest Creme de la King Finals were held on Sunday, August 28th in conjunction with the 17th Annual Elvis Fest!
The Creme de la King Winners are...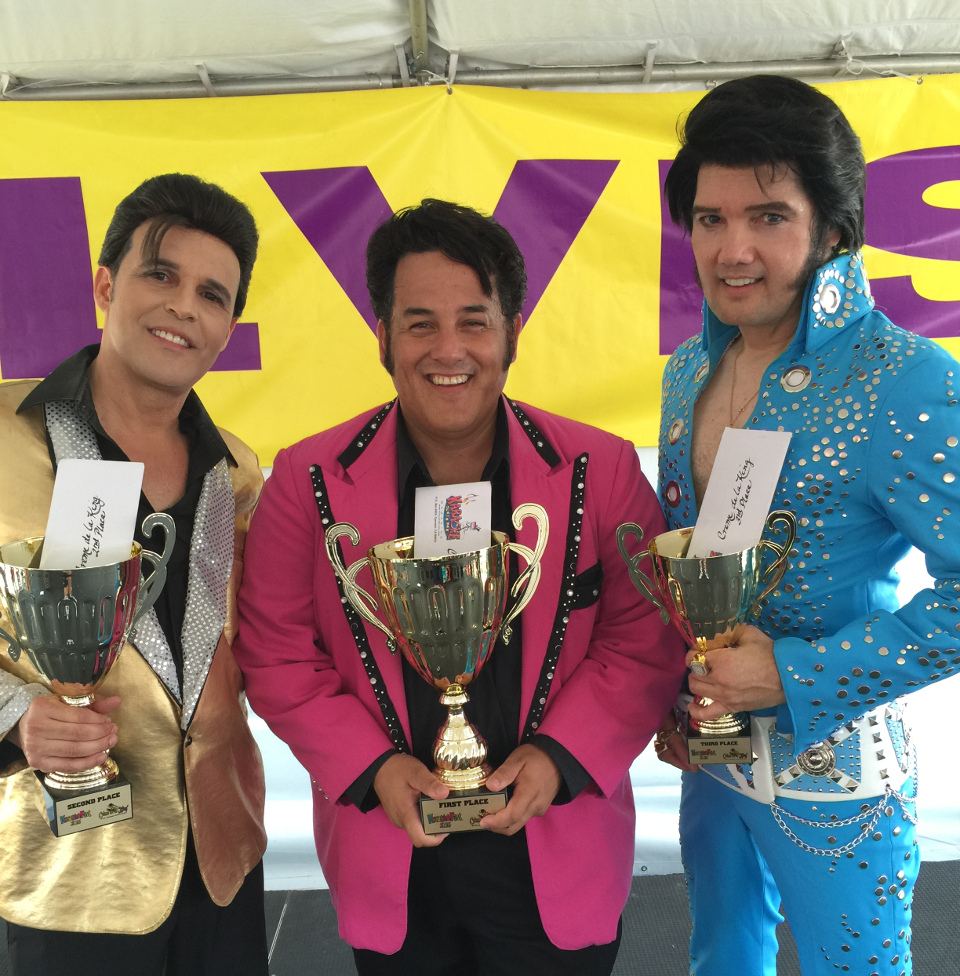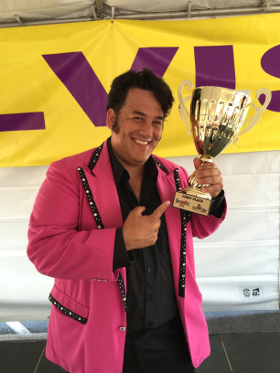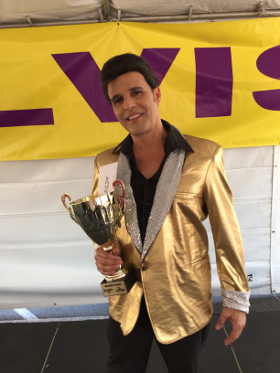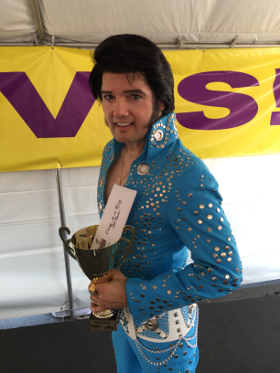 Martin Anthony 1st Place
Ken Elsner 2nd Place
Lloyd Aron Douglas 3rd Place
The above mentioned Creme de la King Winners will perform two songs at KaraokeFest 2016 at the LA County Fair. Click here for the
Creme de la King
- Rules (pdf format)