Saturday, September 6th at the LA County Fair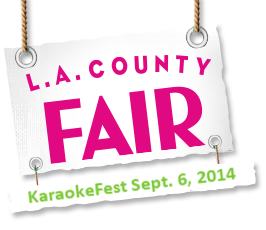 KaraokeFest™ 2014 was a Spectacular one-day event at the LA County Fair that featured Karaoke and on the main stage a production where finalists from "Creme" singing competitions competed. The event culminated with the "Creme de la Creme," where the very best of the best singers that Southern California had to offer competed for thousands in cash and prizes and the honor of being crowned Male and Female Vocalist of the Year.
We also had our "Creme de la Kids" and "Creme de la Tributes" competitions where children and singing impersonators battle for top billing in each of their competitions.
Singing Competitions Winners:
Creme de la Creme
Female & Male Vocalists of the Year
Rocky Cockrell & Randall Gray
Female Vocalist Runner Up

Darlene Johnson • Victoria Ward • Christine Wheeler
Male Vocalist Runner Up

Mike Brown • Rashad Brown • Gio Niro
Creme de la Tributes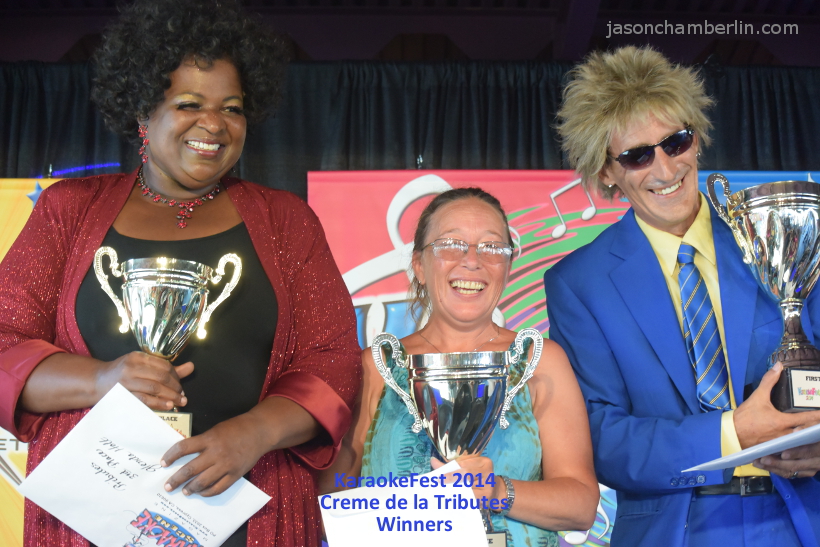 1st Place - Angelo Marerro (as Rod Stewart)
2nd Place - Deirdre Harp (as Janis Joplin)
3rd Place - Glenda Holt (as Gladys Knight)
Creme de la Kids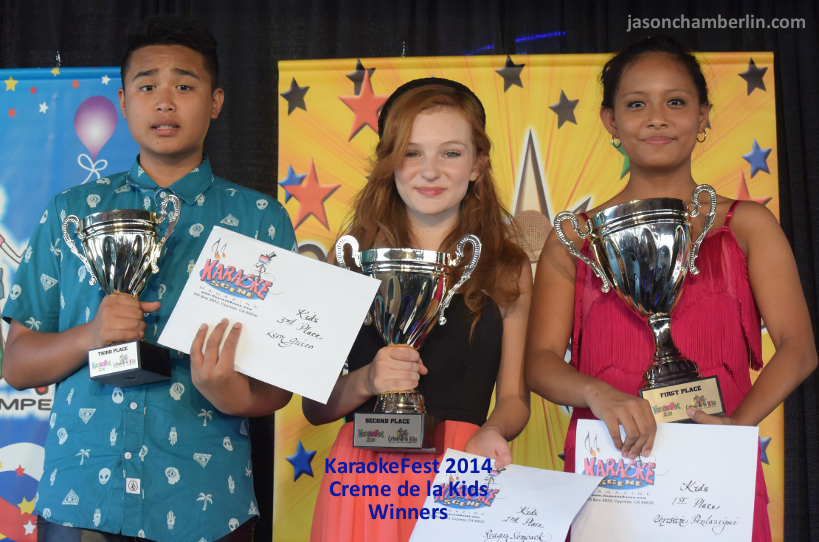 1st Place - Christine Panlasigui
2nd Place - Reagan Slomback
3rd Place - Leon Guico
Creme de la King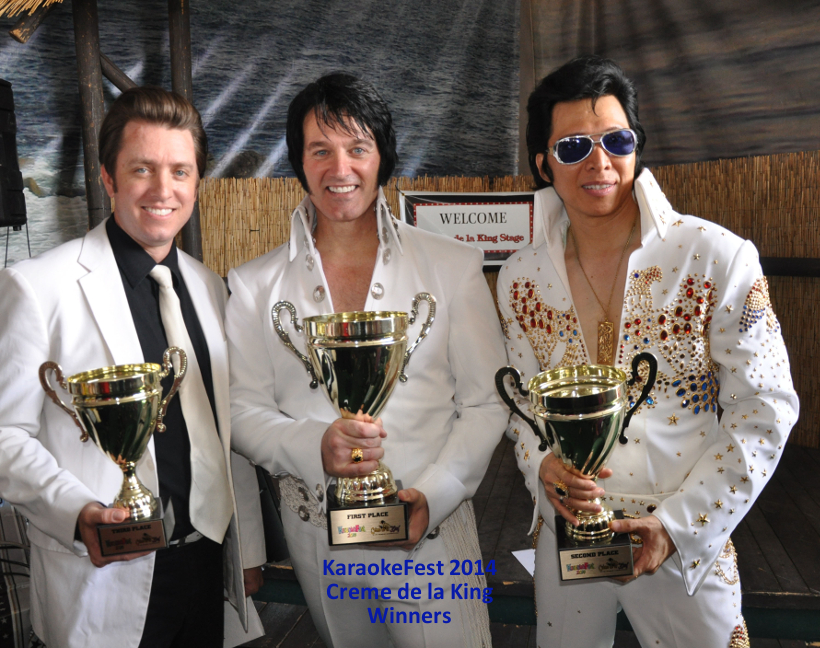 1st Place - Joe Bullock
2nd Place - Elvis Pham
3rd Place - Ryan Collingwood
"KJ of the Year"
Honors individuals from three sections of the Southern California region for outstanding performance, professionalism, and contributions to Karaoke.
Inland Empire
Jeanette Erman
LA County
Sergio Candido
Orange County
Renee Turcotte
This year we broadcasted (StreamCasting) KaraokeFest 2014 from the LA County Fair, the Creme de la Creme Club Finals from all 22 venues, plus both the Creme de la Kids & Creme de la Tributes competitions from the Orange County Market Place!
When the Video is available for download the link will be here!
| | |
| --- | --- |
| | The name & logo for . |